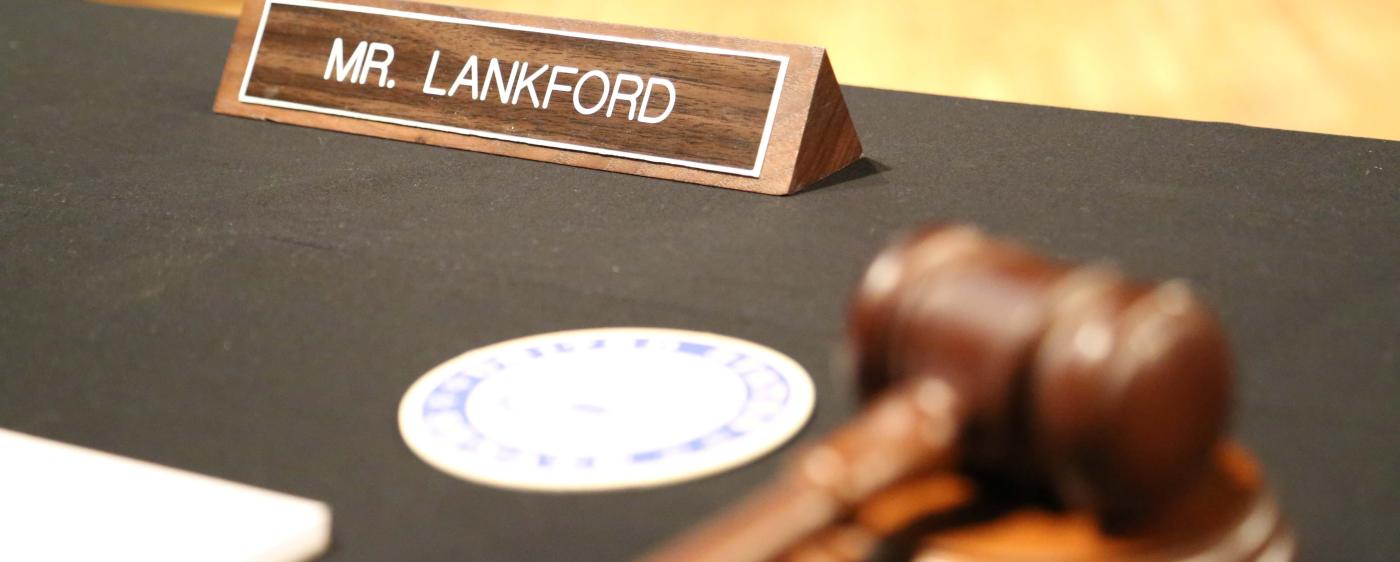 Committee Assignments
United States Senate Committee on Finance
The Committee on Finance was established as a standing committee of the Senate in 1816 and is one of the oldest and most powerful committees in the Senate. It has the largest jurisdiction among both the House and Senate and oversees more than 50 percent of the federal budget. Its primary areas of jurisdiction include taxation and other revenue measures; bonded debt of the United States; customs; reciprocal trade agreements; tariffs; general revenue sharing; Medicare, Medicaid, CHIP, TANF, and other Health and Human Services programs financed by a specific tax or trust fund; and social security.
---
United States Senate Committee on Homeland Security and Governmental Affairs
The United States Senate Committee on Homeland Security and Governmental Affairs is the chief oversight committee of the United States Senate. It has jurisdiction over matters related to the Department of Homeland Security and other homeland security concerns, as well as the functioning of the government itself, including the National Archives, budget and accounting measures other than appropriations, the Census, the federal civil service, the affairs of the District of Columbia, and the United States Postal Service. The committee had been called the United States Senate Committee on Governmental Affairs before homeland security was added to its responsibilities in 2004.[1]The committee serves as the Senate's chief investigative and oversight committee. The chair of the committee is the only committee chair in the Senate with the power to issue subpoenas without a committee vote, though in practice, such unilateral subpoenas have rarely been issued in recent years.
---
United States Senate Select Committee on Intelligence
The United States Senate Select Committee on Intelligence was created by the Senate in 1976 to "oversee and make continuing studies of the intelligence activities and programs of the United States Government," to "submit to the Senate appropriate proposals for legislation and report to the Senate concerning such intelligence activities and programs," and to "provide vigilant legislative oversight over the intelligence activities of the United States to assure that such activities are in conformity with the Constitution and laws of the United States."
---
United States Senate Committee on Ethics
The Select Committee on Ethics (the Committee) is unique among all Senate committees in that it is structurally bipartisan—there are a total of six Members, with three Members from the majority party and three Members from the minority party. The Committee staff is a nonpartisan professional staff hired jointly by the Chairman and Vice Chairman. The Committee has three main functions. First, the Committee provides ethics advice and education to Members, officers, and employees. Second, the Committee administers the Senate's financial disclosure program. Finally, the Committee investigates allegations of misconduct by Members, officers, or employees. Contact with the Committee about the application of laws and rules to proposed conduct is welcomed and encouraged. The Committee's aim is to preempt possible violations by providing guidance that allows Members, officers, and employees to have a clear understanding of the standards of conduct that govern their actions as public officials.