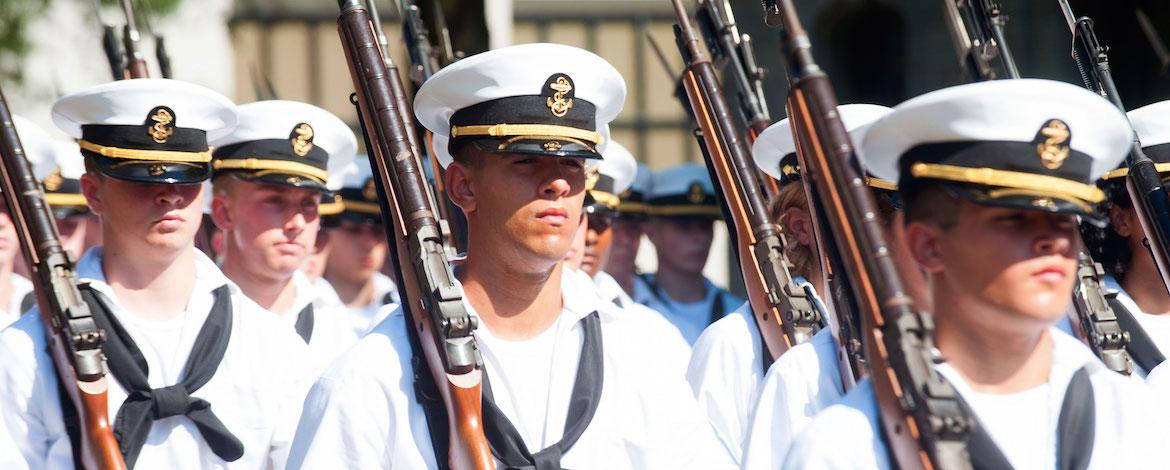 Academy Nominations
Application OPEN for class of 2026
Congratulations! You have made the decision to apply for a US Service Academy to further your education. We know that if you are taking this step that you have been dedicated to excelling in academics, volunteer work, and physical fitness. My office would be honored to process your application and consider you as one of our official nominations for the 2026 class.
Application and required documents are due Friday, October 15, 2021, by 5:00 p.m. (central time). Information will not be accepted after 5:00 p.m. on October 15 2020. Applicants must be seniors in high school or have graduated high school.
A completed packet consists of an original application submitted online and three copies of each required item listed below. The required documents must be in one envelope by the October 15th deadline in order to get an interview. The required documents must be submitted in hard copy format throng the United States Postal Service, mailed to Senator Lankford's office in Tulsa: 401 South Boston Avenue, Suite 2150, Tulsa, OK 74103. Please DO NOT send to other office locations or separately.
Required Documents
· Typed Essay (not handwritten): 500 words or less. The topic of the essay should focus on why would like to be nominated by Senator Lankford to attend a US Service Academy. (three copies)
· Passport size photograph: Print name with permanent marker on back of photograph. (three copies)
· High School and/or college transcripts (three copies)
· ACT and/or SAT scores: You may select to send your results directly to the office. If you have results, please submit three copies with the packet. If you do not have the results, the office will use your transcript and/or ACT/SAT scores. We understand that some testing has been delayed due to COVID-19. The office will accept scores until December 1, 2020, to accommodate for any delay in results.
· Three Letters of Recommendation: You will need three different references to write a letter of recommendation on your behalf. The letters must be from non-family members. Please provide three copies from each person's letter of recommendation in your completed packet; do not send separately. Do not have the reference send separately to the office, this must come complete in your final packet.
Once your complete packet is received, our office will contact you by the e-mail provided on the application.
Interviews will be conducted by a panel of three individuals who have served in or are currently serving in the US military and who are familiar with the US service academies. Senator Lankford will review the recommendations and make a final decision on those he will nominate to the 2026 Class. Nomination updates will be provide by email.
Interview Dates: TBA
For more information on the nomination process, please call Joshua Sharum at 918-581-7651 or Maressa Treat at 405-231-4941.
Thank you for all your hard work over the years to now be qualified to apply for one of our respected US service academies.
For more information on each branch of US service academies, click below. It is important that you review each academy so you can see the differences between them and which might be a great fit for your skill set. Remember you can apply for more than one service academy. You must have at least one academy portal open before your interview in order for our office to provide a nomination.
United States Military Academy at West Point
United States Air Force Academy
United States Merchant Marine Academy