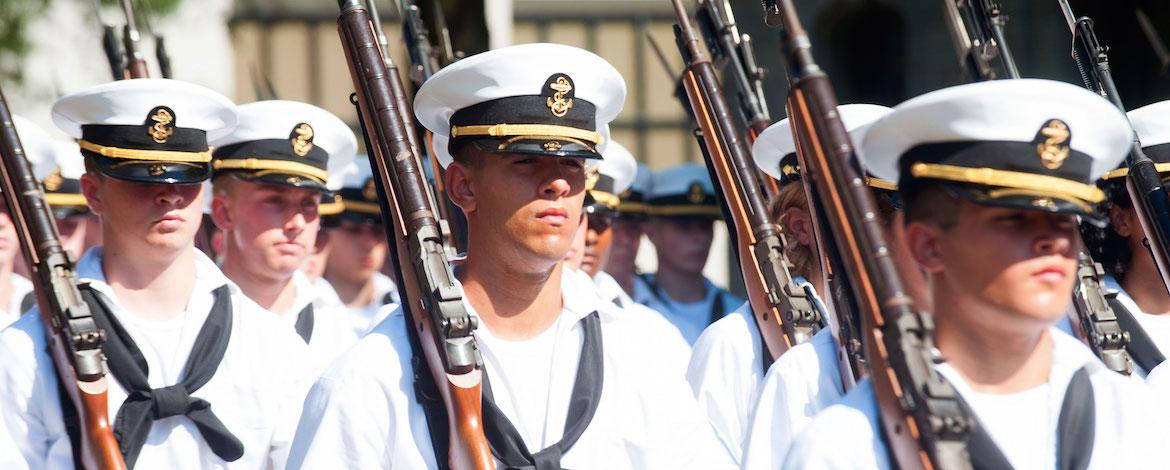 Academy Nominations
Academy nomination online application process.
Application OPEN for class of 2025.
Application and required documents are due Friday, October 16, 2020 by 5:00 p.m. C.T. and will not be accepted after 5:00 p.m. CT.
Applicants must be seniors in high school or graduated. (If submitted in the spring of 2019, students can be juniors going into their senior year)
Please complete and submit the online application below. In addition, all other required documents must be submitted in hard copy format through United States Postal Service.

Required Documents
Typed Essay: (not written) 500 words or less, focusing on your desire for Academy appointment.
Passport size photograph: Print name with permanent marker on back of photograph.
High School and/or college transcripts
ACT and/or SAT scores: These may also be sent to our office from testing site.
Three letters of recommendations: Letters must be from non-family members. (Submit with completed packet, do not have them sent separately.)
NOTE: A complete packet consists of original document and TWO additional copies. Please do not send documents separately. Compile all materials and send in one folder to our Oklahoma City office. 1015 N. Broadway Ave., Suite 310. Oklahoma City, OK 73102. DO NOT send to other office locations.
Once your complete packet is received, our office will contact you through the email provided on the application to set up an interview time.
Interview Dates: Will be updated at a later time. At this time expect for interviews to take place in the late fall.
We know that if you are taking this step, that you have been dedicated to excelling in academics, volunteer work and physical fitness. Our office would be honored to be able to process your application and consider you as one of our official nominations for the 2025 class.
For more information on each academy, follow the links below. For more information on the nomination process, please call my Oklahoma City Office at 405-231-4941 and ask for Heather Olive or Maressa Treat, either one of them will be happy to assist you.
Thank you for all the hard work you have done over the years to now be qualified to apply for one of our respected United States Service Academies.
To learn more about each Service Academy click on the links below. It is imporant that you review each academy so you can see the differences between them and what might be a great fit for your skill set. Remember you can apply for more than one Service Academy. You must have a portal open before your interview for our office to provide a nomination.
United States Military Academy at West Point

United States Air Force Academy
United States Merchant Marine Academy