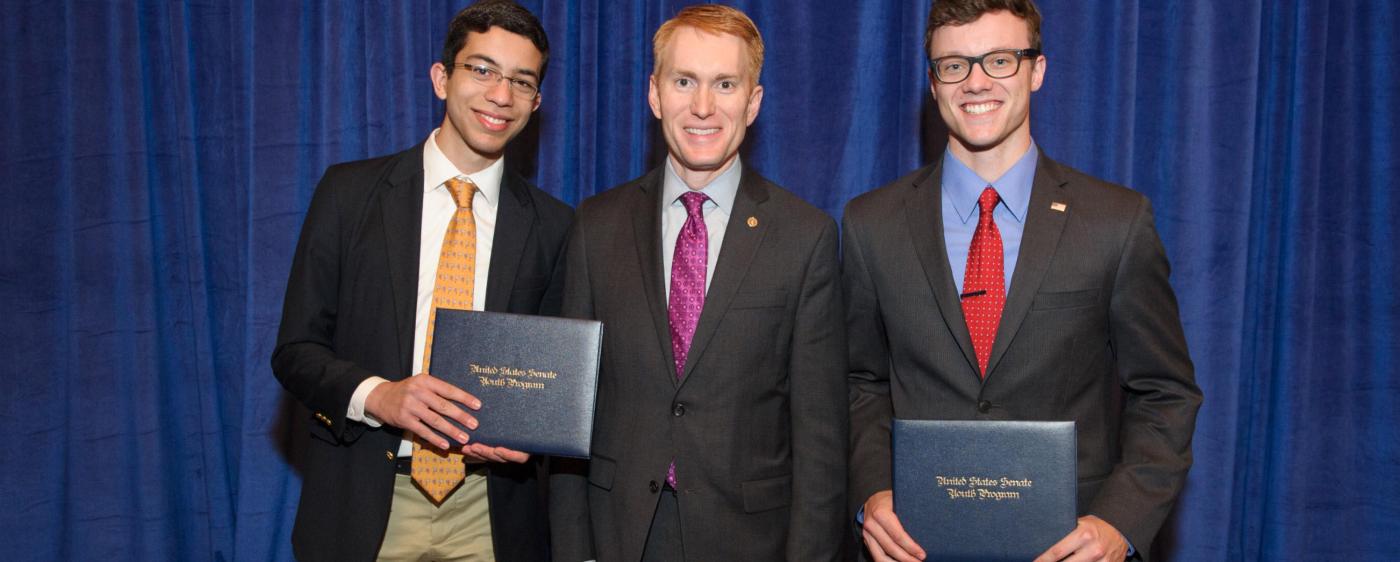 Senate Youth Program
The U.S. Senate Youth Program is a weeklong educational program that takes place in Washington, D.C. and serves as an opportunity for two outstanding Oklahoma high school junior or seniors to learn first-hand about the history and procedure of the Senate. The program provides students the resources to meet with elected officials and learn first hand about public service. Each student selected for the US Senate Youth Program Washington Week will receive a $5,000 undergraduate scholarship to the college or university of their choice.

To serve as a delegate to Washington Week, Public and private high school teachers and principals nominate qualified students beginning in early fall. All interested applicants must display exemplarily qualifications academically and through leadership roles in their communities. The program is merit-based and highly competitive. For more information on the program, please visit https://ussenateyouth.org/.